As Not A Single Doubt began duties in his 15th season at Arrowfield Stud on Sunday, it is fair to say, the son of the late great Redoute's Choice is at the peak of his powers.
His progeny have delivered him a remarkable start to the new racing season, with Samadoubt's upset success in the G1 Winx S. last week followed up with Scales Of Justice's win in the G1 Memsie S. at Caulfield on Saturday.
It's the continuation of a run that began with Kenedna's triumph in the G1 Queen of the Turf back in April, a success she followed up with a win in the G1 Doomben Cup in May just after Qafila's victory the G1 South Australian Derby.
All told, it means that the progeny of Not A Single Doubt have won five of the past 17 Group 1 races in Australia, a record which would be the envy of any stallion.
Not A Single Doubt | Standing at Arrowfield Stud
"As we've said all along, he just keeps developing this horse. He's an amazing performer and those two this season, while they haven't been total surprises, they have provided a real icing on the cake for him," Arrowfield Bloodstock Manager Jon Freyer said.
Scales Of Justice, now seven, added to his Group 1 success in the Railway S. in 2016, with a dominant performance, prevailing in the 1400 metre weight-for-age Memsie S. by a comfortable 0.75l.
It's arguable that the Lindsey Smith-trained gelding is only now reaching his peak, while that is certainly the case with Samadoubt, who at six has elevated from a restricted class galloper to a Group 1 winner.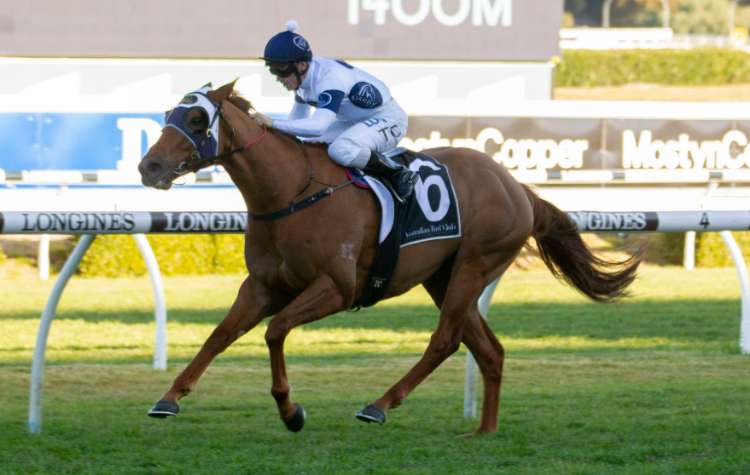 Samadoubt
"That's the one thing about them, they are tough sound horses. They train on. He's had some incredible precocious early horses all the way through, but he has got these horses that race on, and just keep on coming up preparation after preparation," Freyer said.
"He's had some incredible precocious early horses all the way through, but he has got these horses that race on." - Jon Freyer
Not A Single Doubt's 2-year-old record speaks for itself. He has had at least 12 2-year-old winners in each of the past eight seasons, and in two of those campaigns, 2013/14 and 2014/15, he was the leading sire of 2-year-olds by winners in Australia.
But the breadth and depth of his resume continues to build, not only in age profile, but in terms of distance range as well, with Qafila's SA Derby success in May representing his first winner in a Group 1 Derby or Oaks.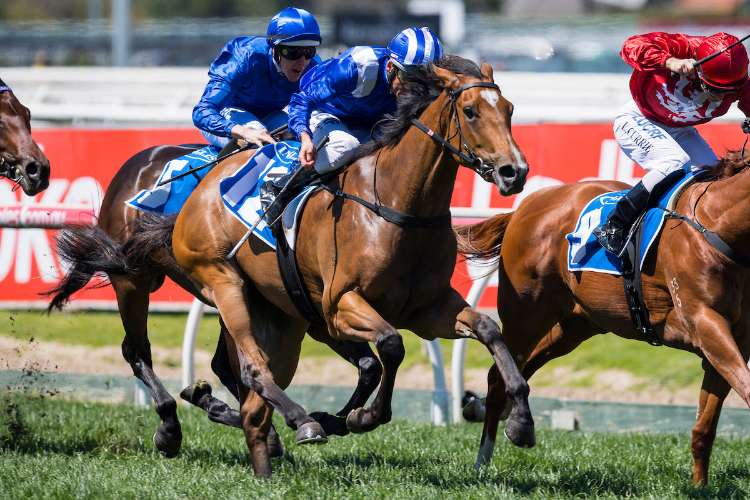 Qafila
Now a 4-year-old, the Lindsay Park-trained Qafila continues to improve her reputation, running an excellent second first-up over 1400 metres on Saturday at Caulfield.
"That was a great run, fresh-up and I'd say she is in for a really big preparation this time around and she could measure up to one of the better weight-for-age races over 2000s metre, or even a race like the (G2) Matriarch S.," Freyer said.
From Classics to Classique
With respect to those recent Group 1 winners, the most exciting of all of Not A Single Doubt's progeny is Classique Legend, the winner of the G2 Arrowfield 3YO Sprint in the autumn, who is headed towards The Everest for trainer Les Bridge.
"He's untapped, still," Freyer said. "What he did in a short space of time was remarkable. I'm sure having had the break and come back, he will go to another level again and I would think he'd be one of the horses right in the mix when the whips are cracking in The Everest."
"What he did in a short space of time was remarkable... He will go to another level again." - Jon Freyer
"If he could win The Everest, (Not A Single Doubt) is a horse that could knock Snitzel off his perch. A win in the Sires Premiership wouldn't be beyond him this season."
The Everest, being now worth $14 million, has become a hugely influential factor in determining Australia's Champion Sire, with Snitzel having benefitted from Redzel's dual victories in the race to claim that title the past two seasons.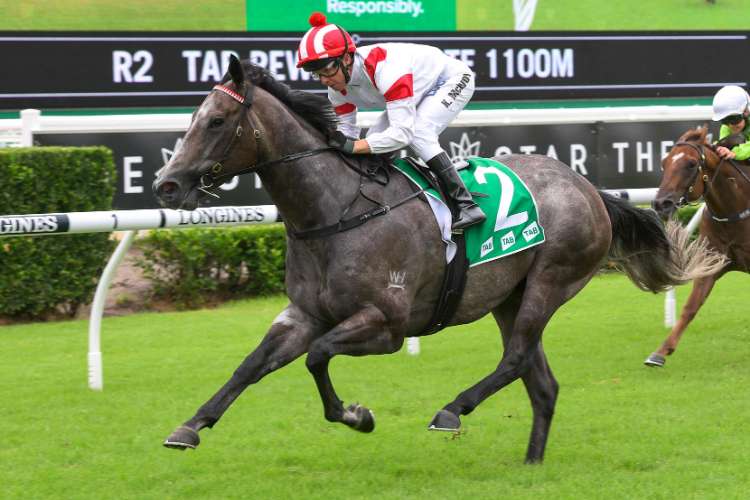 Classique Legend
But Not A Single Doubt, who leads the Sires' race after one month of the season, is also well-poised to cash in on the success of his newly turned 2-year-olds. They proved extremely popular at the yearling sales earlier in 2019, with 12 of them fetching over $500,000 and two over a $1 million, both of them sold by Arrowfield at the Inglis Easter Yearling Sale.
"We understand that these now 2-year-olds are showing a lot of talent in a few of the main stables," Freyer said. "There were some outstanding individuals last year. We sold a few at Easter, they were lovely horses and they went to good homes and we'd expect them to be performing in the next season or two."
At the top of his game
All the key metrics, racetrack results, sales results and service fee, which has reached a career-high of $110,000 (inc GST) this season, indicate that Not A Single Doubt has reached a new peak heading into a breeding season where he is expected to service a book of around 100 mares.
The fact that he won't be sharing a spot on the roster with his own sire, Redoute's Choice, for the first time, is also significant in terms of his place in the pecking order. He is one of five sons of Redoute's Choice on Arrowfield's 2019 roster, with he, Snitzel, Scissor Kick and Pariah joined by The Autumn Sun.
Not a Single Doubt had four mares lined up on day one of the breeding season with Freyer indicating the now 18-year-old is continuing to thrive.
"He's all good to go. He's in great shape and has never looked better."
Bren O'Brien